Blower Door Testing: A Must-Have for Your Home Inspection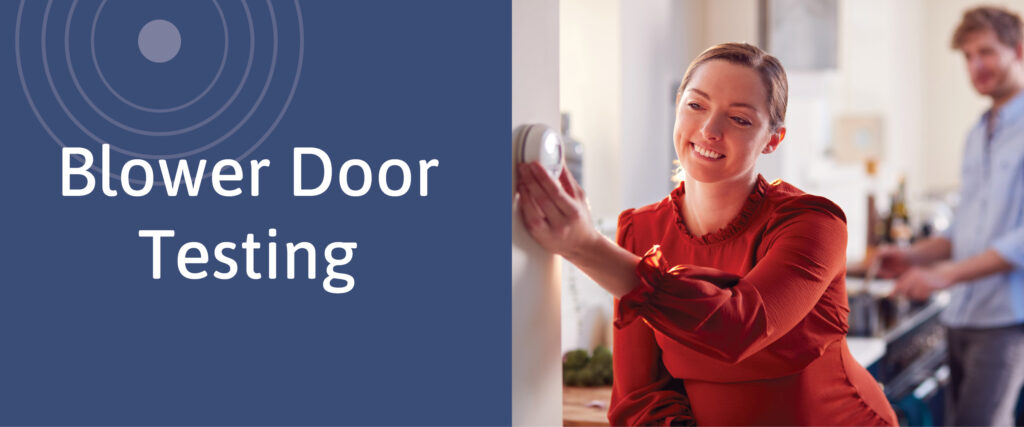 As a homeowner in southern New Jersey, you want your property to be energy-efficient and free from air leaks. One way to ensure this is to get a blower door test. This diagnostic tool can help you identify areas of air leakage and make improvements to increase your home's energy efficiency. Andrews Property Inspections offers this valuable service to help you keep your home comfortable, safe, and energy-efficient.
What is a Blower Door Test?
A blower door test is a diagnostic tool that measures the airtightness of your home. It involves mounting a powerful fan onto an exterior door frame and using it to depressurize the house. By doing this, the fan can measure how much air leaks into or out of your home. In addition, this test can help identify areas that need improvement, such as leaky windows, doors, and ductwork.
How Does a Blower Door Test Work?
At Andrews Property Inspections, our blower door test consists of several steps:
We will seal all exterior openings, such as windows and doors, except for one designated "test" door.
We will install a fan onto the exterior test door and seal it in place.
The fan will then blow air out of the house, creating a lower pressure inside your home than outside.
We will measure the airflow rate of the fan and use this information to determine the airtightness of your home.
We will also use thermal imaging to identify areas of your home where air leaks.
Why is Blower Door Testing Important?
Blower door testing is crucial for identifying energy efficiency issues in your home. By identifying areas where the air is leaking, you can take steps to address those issues, such as sealing leaks with caulk or weatherstripping or adding insulation. This insight can help reduce energy consumption and lower energy bills. Additionally, identifying areas of air leakage can prevent moisture buildup that can lead to mold and other health hazards.
Blower door testing is especially important in areas with extreme weather conditions, like southern New Jersey. By ensuring your home is properly sealed, you can avoid costly repairs from water damage or mold growth caused by moisture buildup.
How We Can Help
Andrews Property Inspection is an established residential and commercial inspection company in southern New Jersey. We understand the importance of a well-sealed home. Our experienced inspector Richard Andrews uses state-of-the-art equipment to accurately measure the airtightness of your home and identify areas where the air leaks. We provide a detailed report of our findings, including recommendations for improving your home's energy efficiency. With our help, you can take steps to improve your home's energy efficiency and save money on energy bills.
Andrews Property Inspections
Residential Inspections for Southern New Jersey
For a Blower Door Test by a certified home inspector
contact Richard Andrews at Andrews Property Inspections.